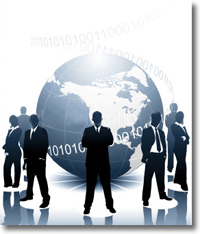 Quick Sea Freight LLC is an International Freight Forwarder & Project Mover. It is a young & vibrant company in comparison to the many established companies in this region. Though the company is a new start-up, the core management team has been in this region & business for well over 15 years and has the competency to handle any type of freight by air, sea or land.

Whatever your requirements and budgetary guidelines, we will propose the most appropriate mode of transport to move your cargo both quickly and economically, always appraising and offering all available alternatives.

Utilizing the capabilities of our established worldwide network of agents, we offer the most complete and cost effective handling of your cargo from the place of origin to its final destination. There are of course many stages in this procedure which may sound complex and diverse to you. However, by selecting Quick Sea Freight as your shipping provider, there is no need for further worries. We take the whole burden off you, while we plan and cover the entire process with our experience & professional approach.

Our Vision:
Our vision is to develop long term positive & mutually beneficial business relationships with our customers, overseas agents & employees.

Our Mission:
It is our mission to be the preferred freight forwarder for our customers & overseas agents by providing innovative freight solutions at the best service & price within the frame-work of all statutory & regulatory requirements.

It is also our mission to be the employer of choice by giving equal opportunities to our employees for them to learn, contribute & grow with the company.